House Search
Online Requests
Contact Us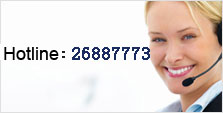 Address: Unit213 Bei Ke Chuang Ye Building No.1077 Nanhai Avenue
Nanshan District Shenzhen
Tel::0755-26887773
Fax:
0755-21605238
Property Location
Luxurious 4 bedroom big kitchen seaview apartment for rent

Property Name:

The Peninsula Phase 2

Property Address:

Shekou

Property Type:

Apartment

Bedroom Number:
4
Area(sqm):

175

Rent(RMB):

25000

Decoration:

Refine decoration

Furniture and
Appliance:

full furniture and appliance

Contact:

Jocelyn

Tel:
13428992529
E-mail:
jocelyn@szbetterhouse.com
The Peninsula located in Shekou Nanshan District .The Peninsula is fam
-ous for it's superior geographical position,convenient transportation,
graceful environment andunique seascape. It has 24 hours security,gymn
-asium and swimming pool, children's play ground etc. It also have,sup
-ermarket,convenience store,market,cafe,bar, pharmacy,laundry,bank near
by.Inside the community have Montessori bilingual kindergarten,and She
-kou International Schooljust take you several minutes on foot.The near
-est subway station is the DongJiaoTou station which in Shekou line only
take you several minutes on foot.