House Search
Online Requests
Contact Us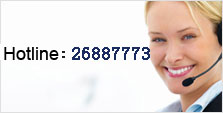 Address: Unit213 Bei Ke Chuang Ye Building No.1077 Nanhai Avenue
Nanshan District Shenzhen
Tel::0755-26887773
Fax:
0755-21605238
Property Location
Modern style 4bedroom for rent in Citic Mangrove Bay

Property Name:

Citic Mangrove Bay

Property Address:

OCT

Property Type:

Apartment

Bedroom Number:
4
Area(sqm):

178

Rent(RMB):

28000

Decoration:

Modern style decoration

Furniture and
Appliance:

full furniture and appliance

Contact:

Jocelyn

Tel:
13428992529(wechat)
E-mail:
jocelyn@szbetterhouse.com
Citic Mangrove Bay is located in Shenzhen Bay .It near the Window of the World,ShaHe Golf,
Mangrove Nature Reserve. Because of those scarce landscape and mature facility ,convenient transportation it become the
expats top favorite community . And it only take several minutes on foot to Shekou Line HongShuWan Station. It has 24
hours security, gymnasium and swimming pool, children's play ground etc. It also next to Kingkey
Shopping Mall,Holiday Plaza ,OCT-LOFT,HeXiangNing Gallery,Window of the World ,Happy
Valley etc.