House Search
Online Requests
Contact Us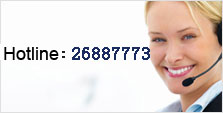 Address: Unit213 Bei Ke Chuang Ye Building No.1077 Nanhai Avenue
Nanshan District Shenzhen
Tel::0755-26887773
Fax:
0755-21605238
Property Location
Cozy and comfortable large one bedroom for elite

Property Name:

Imperial Park

Property Address:

Shekou

Property Type:

Apartment

Bedroom Number:
1
Area(sqm):

88

Rent(RMB):

16000

Decoration:

Modern style decoration

Furniture and
Appliance:

full furniture and appliance

Contact:

Jocelyn

Tel:
13428992529(wechat)
E-mail:
jocelyn@szbetterhouse.com
Imperial Park is located in the center of Sea world Shekou NanshanDistrict.
It's the newest luxious apartmentin shekou building by China Merchants Real
Estate Company.All the apartments here have modern design and high quality
decoration.It has the good view of Hongkong and seaview and mountain view.
Subway Shekou line just down stair.The elite of all over the world get together
and living here. The compound has 24 hours security, gymnasium and swimming
pool,children's play ground etc. It also have supermarket,convenience store,
market,cafe,bar,pha macy,laundry,bank near by.