House Search
Online Requests
Contact Us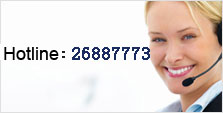 Address: Unit213 Bei Ke Chuang Ye Building No.1077 Nanhai Avenue
Nanshan District Shenzhen
Tel::0755-26887773
Fax:
0755-21605238
Property Location
Mew 3br near metro near the Mix convenient for life

Property Name:

CR City

Property Address:

Nanshan

Property Type:

Apartment

Bedroom Number:
3
Area(sqm):

148

Rent(RMB):

22000

Decoration:

New modern style decoration

Furniture and
Appliance:

full furniture and appliance

Contact:

Connie

Tel:
13760421898(Wechat)
E-mail:
mayuf@szbetterhouse.com
CR City is located near Nanshan High technology Park which is the heart of ShenZhen .
It located between Shahe West Road and Tonggu Road, next to Shennan AV..It's very
convenient to the Airport,Shenzhen Bay Custom , Luohu check Point, CBD. Because of it's superior geographical position, convenient transportation, graceful environment
it become the famous residential community . It has 24 hourssecurity, gymnasium and
swimming pool, children's play ground etc. It also next to Coastal City, Poly Theatre,
Window of the World,Happy Valley,Holiday Plaza ,KingkeyMall,OCT Bay etc.