House Search
Online Requests
Contact Us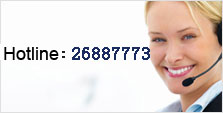 Address: Unit213 Bei Ke Chuang Ye Building No.1077 Nanhai Avenue
Nanshan District Shenzhen
Tel::0755-26887773
Fax:
0755-21605238
Property Location
Brandnew service apartment for rent in Shenzhen Bay area

Property Name:

Mind the Sea

Property Address:

Shekou

Property Type:

Apartment

Bedroom Number:
3
Area(sqm):

140

Rent(RMB):

24300

Decoration:

Modern style decoration

Furniture and
Appliance:

Full Furniture

Contact:

Jocelyn

Tel:
13428992529
E-mail:
jocelyn.1983@163.com
The Brandnew Service Apartment is located in Shenzen Bay in the Center of Nanshan District .
Because of it is superior geographical position, convenient transportation, graceful environment
it become the famous expats residential community .Downstairs is ALL CITY Shopping Mall .
The Haiyue station of MTR Shekou Line just down stairs.It has 24 hours security, gymnasium
and swimming pool, children's play ground etc. It also next to Jusco, Coastal City,HaiYa
Department,Nanshan Book store,Poly Theatre ,Bank ,etc.