House Search
Online Requests
Contact Us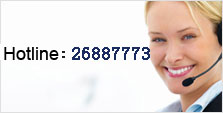 Address: Unit213 Bei Ke Chuang Ye Building No.1077 Nanhai Avenue
Nanshan District Shenzhen
Tel::0755-26887773
Fax:
0755-21605238
Property Location
Modern style brandnew nice duplex for rent in Jingshan Villa

Property Name:

Jingshan Villa Phase 9

Property Address:

Shekou

Property Type:

Duplex

Bedroom Number:
5
Area(sqm):

350

Rent(RMB):

50000

Decoration:

Brand new modern style decoration

Furniture and
Appliance:

Full Furniture

Contact:

Jocelyn

Tel:
13428992529
E-mail:
jocelyn.1983@163.com
JINGSHAN VILLA is located on the southern west side of Nanhai Road in Shekou, Nanshan
District of Shenzhen, across the sea from Yuen Long in Hong Kong. Surrounded by hills
and close to the sea,the villas in the residential area are situated in a lush, green
environment, with the Park-N-Shop and Wal-Mart Supermarket nearby.At present the
residentialcommunity covers an area of 350,000 square meters. There are now 180 villas
altogether and five apartment buildings with 84 flats.Jingshan is a unique, upper grade
community. Most of the residents are the managers who come from the top-500 companies
all of the world. There are over 700 foreigners from 40 countries reside in Jingshan
villas at present.Jingshan Management Center provides the residents with round-the-clock,
in addition to the advanced perimeter monitoring system, which provides a 24-hour close
circuit security service.Jingshan Villa has excellent subsidiary facilities and organizations.
They are:
A) Jingshan Club: Including a swimming pool, the tennis courts, a small size football field,
the squash courts,and a gymnasium.
B) Shekou International School: Consisting of a kindergarten, a primary school and a middle
school from Grade 1-12, the school adopts the American education curriculum,with
instructions in English.
C) Shekou Women International Club Jingshan
D) SOS:International Clinic